https://www.usa.canon.com/internet/portal/us/home/support/details/printers/inkjet-multifunction/mg-series-inkjet/mg7520/pixma-mg7520?subtab=downloads-software
프린터
Canon IJ Network Tool Ver.4.7.1 (Mac) :mnt_-mac-4_7_1-ea21_3.dmg
스캐너
IJ Scan Utility Ver.2.3.5 (Mac): misu-mac-2_3_5-ea21_3.dmg
Optional
My Image Garden Ver.3.6.3 (Mac)
Quick Menu Ver.2.8.2 (Mac) 
How to install printer/scanner
Printer Installation Steps
[MAC] 
IJ Printer Driver Ver. 5.00 for Linux (debian Packagearchive)
http://support-asia.canon-asia.com/contents/ASIA/EN/0100626502.html
Extract the tar.gz file and then run the install.sh file:
tar -xvf cnijfilter2-5.00-1-deb.tar.gz
cd cnijfilter2-5.00-1-deb
./install.sh

Installing the scanner
The scanner can be found here: http://support-ph.canon-asia.com/contents/PH/EN/0100627102.html
Repeat the same steps:
Download the tar file
Extract
run ./install.sh file
After installing the scanner run:
scangearmp2 to start the scanner software. It'll scan for your scanner.
Sources:
프린터

정보 확인하기
http://192.168.1.66/
ADMIN/canon 
잉크 모델 번호
이 프린터는 잉크 탱크 번호가 다음과 같은 잉크를 사용합니다.
잉크 탱크를 구입할 때 잉크 탱크 번호를 다시 한 번 확인하십시오.
편의를 위해 새 잉크 탱크를 구입할 때 이 페이지를 인쇄하거나 종이에 잉크 탱크 번호를 적어서 매장을 방문할 때 지참하십시오. Canon 순정 잉크를 사용할 것을 권장합니다.
블랙

(Black)

:

PGI-250XL

<

PGBK

>

블랙

(Black)

:

PGI-250

<

PGBK

>

블랙

(Black)

:

CLI-251XL

<

BK

>

블랙

(Black)

:

CLI-251

<

BK

>

시안

(Cyan)

:

CLI-251XL

<

C

>

시안

(Cyan)

:

CLI-251

<

C

>

마젠타

(Magenta)

:

CLI-251XL

<

M

>

마젠타

(Magenta)

:

CLI-251

<

M

>

옐로

(Yellow)

:

CLI-251XL

<

Y

>

옐로

(Yellow)

:

CLI-251

<

Y

>

그레이

(Gray)

:

CLI-251XL

<

GY

>

그레이

(Gray)

:

CLI-251

<

GY

>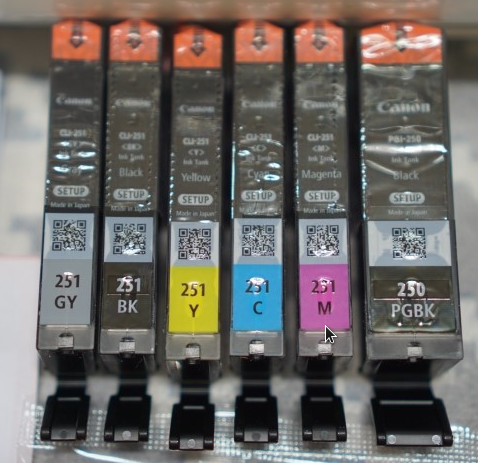 ScanGear MP Ver. 3.00 for Linux (Operation guide)
IJ Printer Driver Ver. 5.00 for Linux (Operation guide)
포토용지

durix RCP Satin 270g (두릭스 사틴 RCP 270g)
– RCP : 추가코팅층을 통해 빠른 건조
– Satin: 반광택
– 270g : 종이두께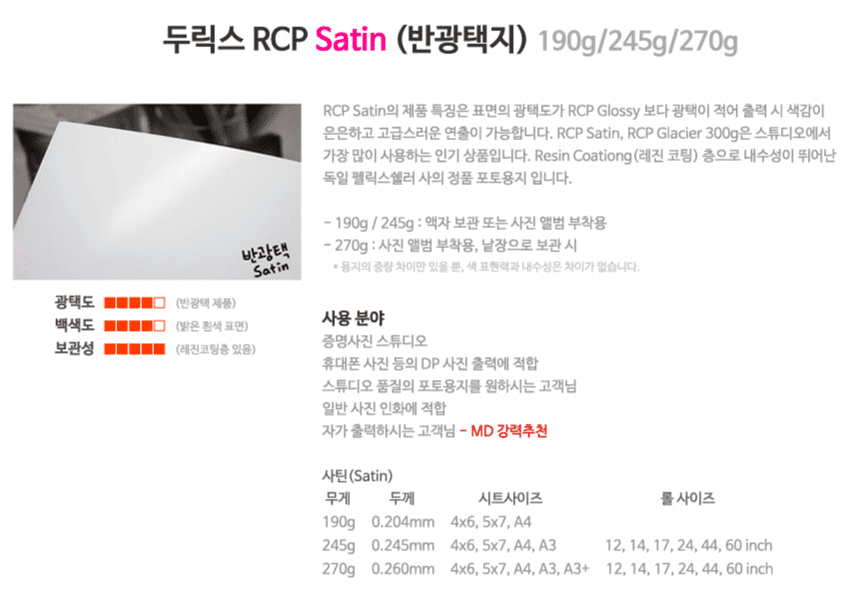 맨들거리면이 아래로 세팅,  맥북에 아래와 같이 세팅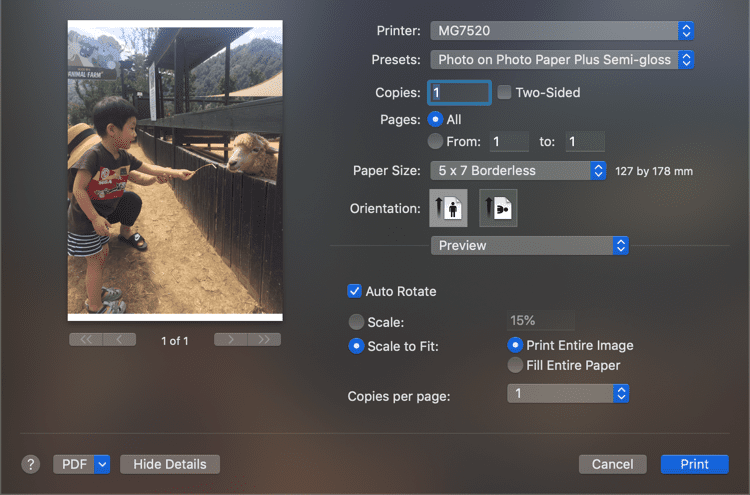 VirtualBox..
CNBJNP